Logistics Network
With our extensive network, including our offices and affiliated companies in Japan together with Mitsui & Co.'s overseas offices and investees, in combination with a large selection of logistics options, we carry out sales, distribution, and inventory, promptly meeting the various needs of our clients.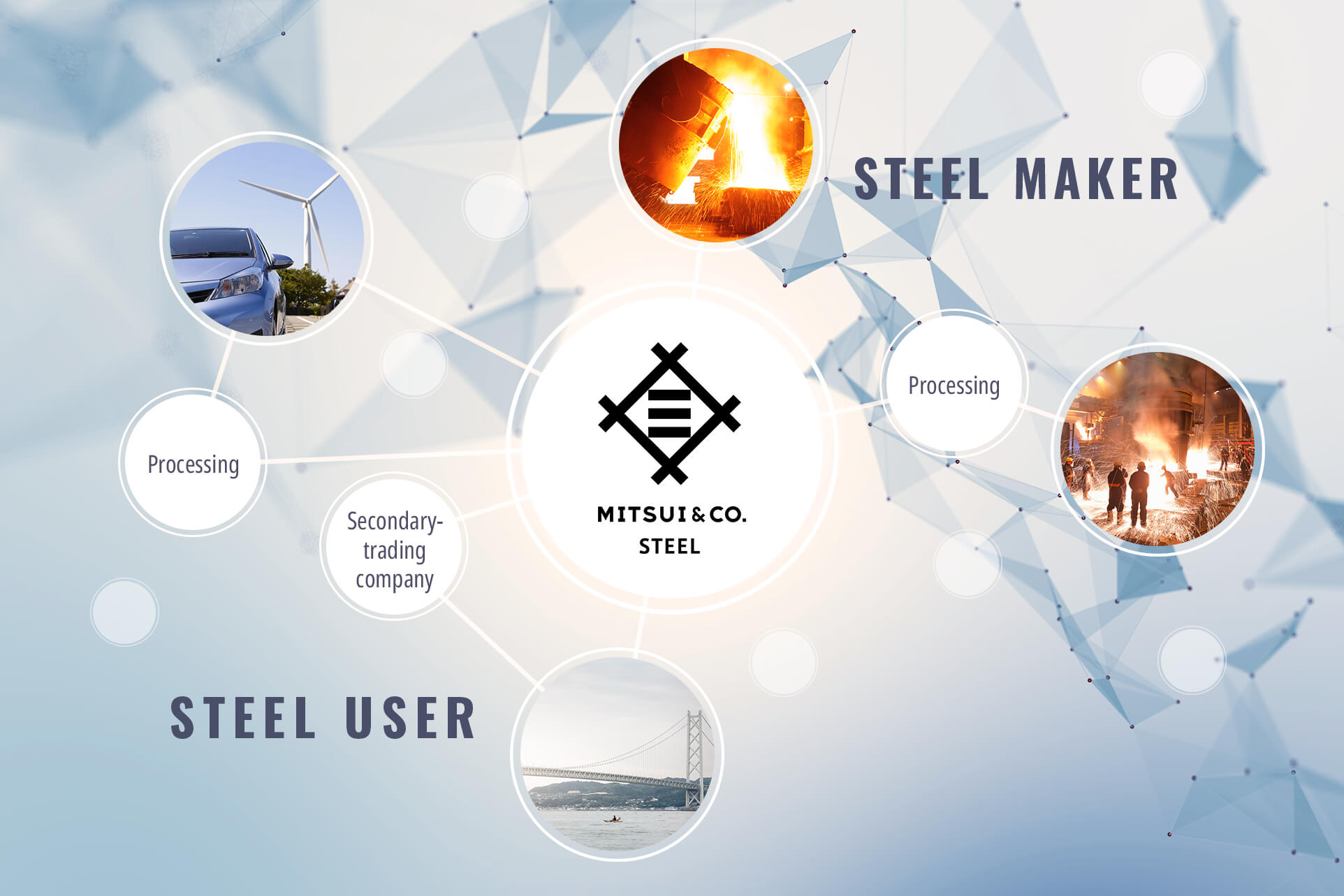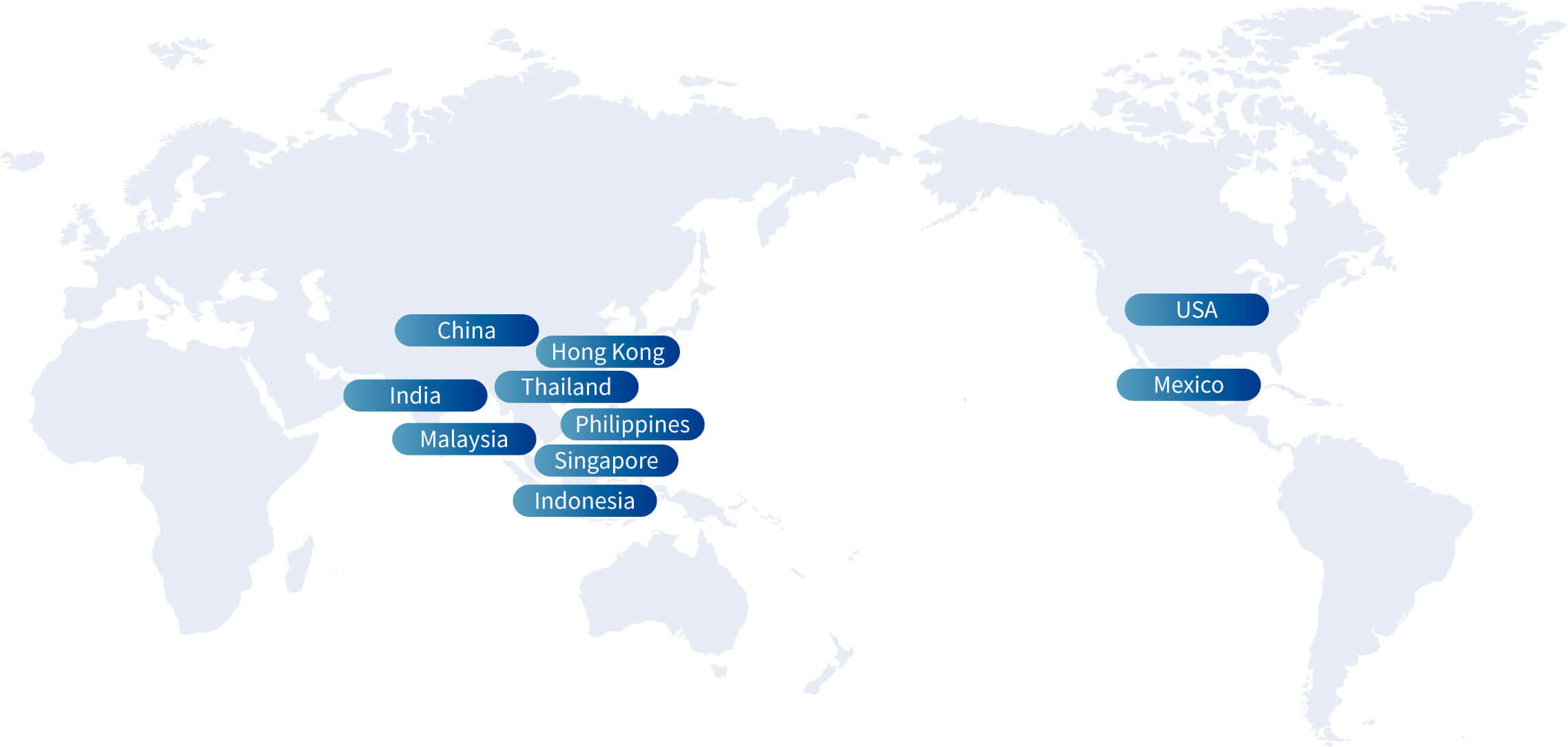 Country of residence(As of July 1, 2021)
Integrated Management with
Mitsui & Co., Ltd.
Mitsui & Co. Steel Ltd. is an independent unit specialized in steel and at the same time, a unit integrated with Mitsui & Co., Ltd., a general trading company. We can tap into the synergy between far-reaching comprehensive strengths and expertise in steel.