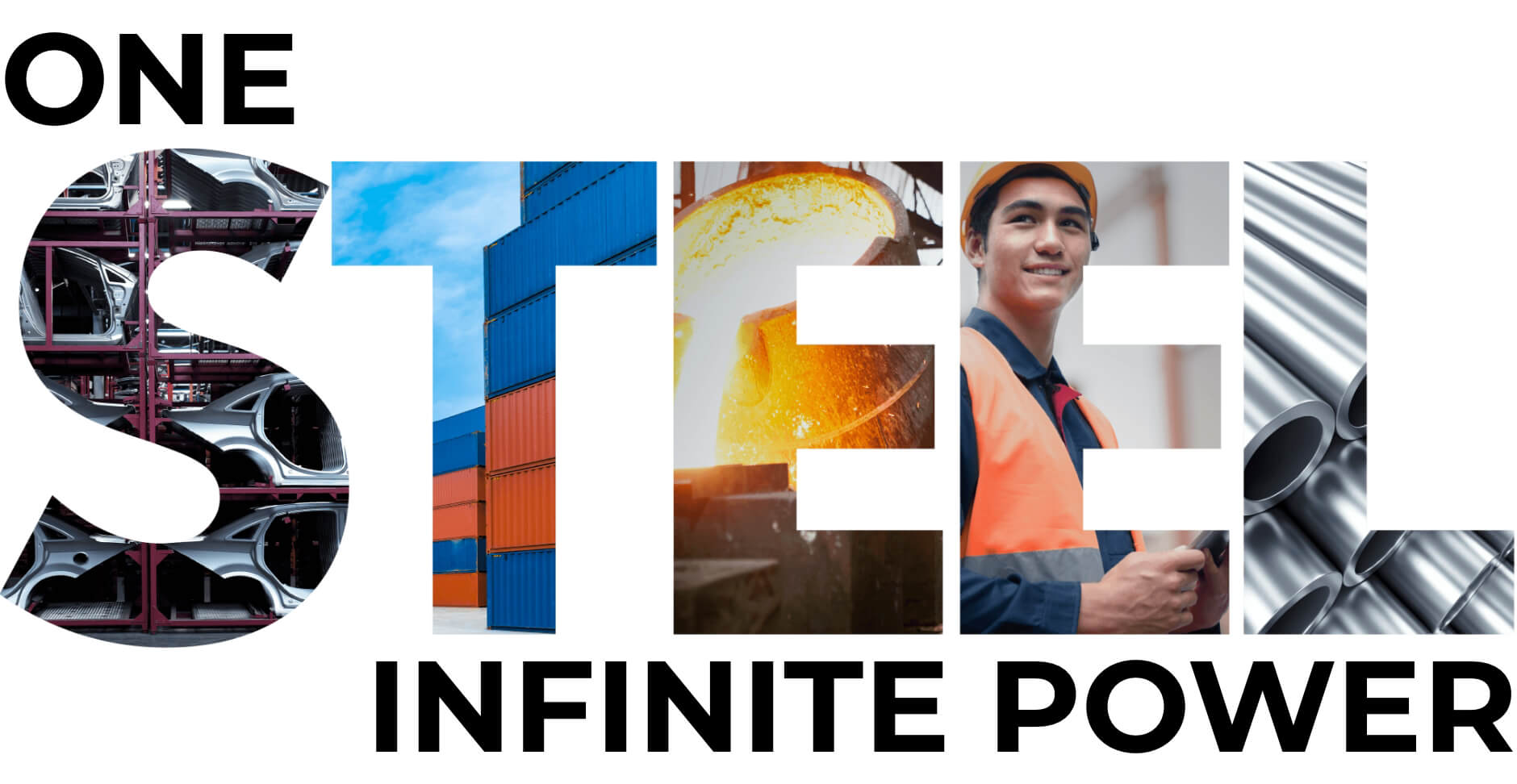 Get united, pursue infinite possibilities
Mitsui & Co. Steel is an integrated steel trading company, and we pride ourselves as steel merchants. Our united team of employees, with a sole dedication to steel, strive to leverage its power to the fullest extent. Driven by the spirit of "Challenge & Innovation" and through close communication with clients, we aim to contribute towards attaining healthy lifestyles for all and to realize a further enriched society and economy.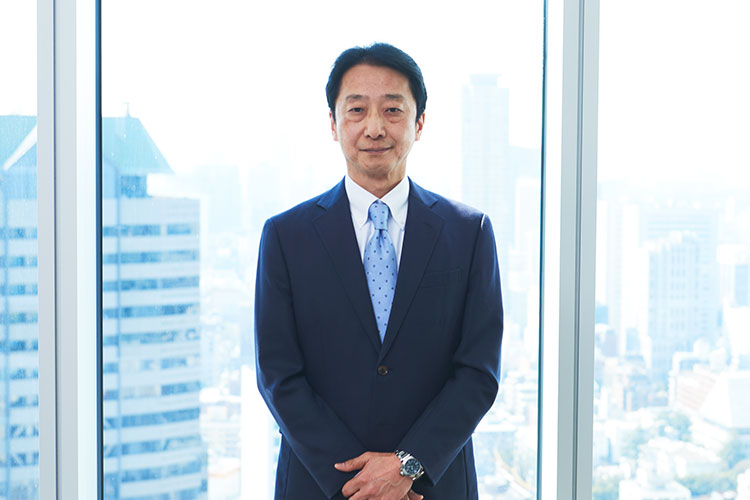 Message from the President & CEO"Boldly take on challenges toward realizing our vision."President & CEO
Satoru Utsunomiya
With the merger between the Japanese domestic business of Mitsui & Co.'s Iron & Steel Products Business Unit and group companies, Mitsui & Co. Steel was established in April 2008 as a comprehensive steel trading company that is at the core of Mitsui & Co.'s iron and steel products business. Since our establishment, the foreign trade business has been gradually transferred from the Iron & Steel Products Business Unit of Mitsui & Co., and in October 2020, we transitioned to a framework in which we handle all the trading business for steel materials both in and outside Japan.
Currently, through multifaceted interaction with Mitsui & Co., we are endeavoring to promote digital transformation, initiatives toward decarbonization, and the creation of new business. We are also handling general trading for steel materials together with Mitsui & Co. Steel's own consolidated affiliates, and with our focus on the development of professional personnel, we now have an organizational structure that is ready to accelerate our dynamic business activities in various fields.

With the global economy undergoing significant changes due to the COVID-19 pandemic, the steel industry is entering into a massive transitional phase, not only in Japan but worldwide. We at Mitsui & Co. Steel view this age of turbulence as an opportunity, and we are driving our business with a focus on the three following points in line with the theme of "Transform and Grow" outlined in Mitsui & Co.'s Medium-term Management Plan.
(1) Continue to evolve in unique ways in the steel distribution industry as a company established directly under a general trading company (sogo-sosha).
(2) Be a company that can be counted on for novel and creative proposals and that is trusted and recognized by all stakeholders in and outside Japan.
(3) Be a company of professionals with strong and diverse individuals that continuously push forward, aiming for the goal as one team.
We at Mitsui & Co. Steel will continue to boldly take on challenges.
Management Philosophy
As a member of the Mitsui & Co. Group, Mitsui & Co. Steel Ltd. aims to become a comprehensive company specialized in iron and steel that contributes to the advancement and development of humankind and society.
Precept of Conduct
With the aim of being "fair" and "humility", we shall conduct sound business activities that will live up to the trust of society.
By maximizing joined forces of the Mitsui & Co. Group, we shall achieve and enhance customer satisfaction.
By upholding "challenge and innovation" and being "open-mindedness" as our motto, we shall aim to develop attractive human resources.
By giving due consideration to safety and global environment, we shall fulfill our corporate social responsibility.